A Friendly Community of Faith
What do you get when you:
Start with the essentials of Episcopalian belief and practice;
Place that in a casual, open, non-threatening setting;
Add a spirited band;
Mix generously with relevant, "I-can-use-this-in-my-life" sermons;
And stir in a friendly, welcoming atmosphere?
St. Francis Church, that's what.
Come check out what doing church a little differently is all about.
We'd love to see you.
Jump directly to our Music Page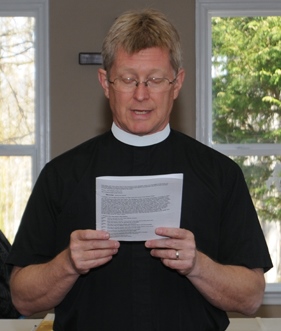 Meeting at our
Parish Hall
1484 Hockett Road
Manakin Sabot, VA
Mailing Address:
P. O. Box 303
Manakin Sabot, VA 23103