Within the Community
The Park Missional Community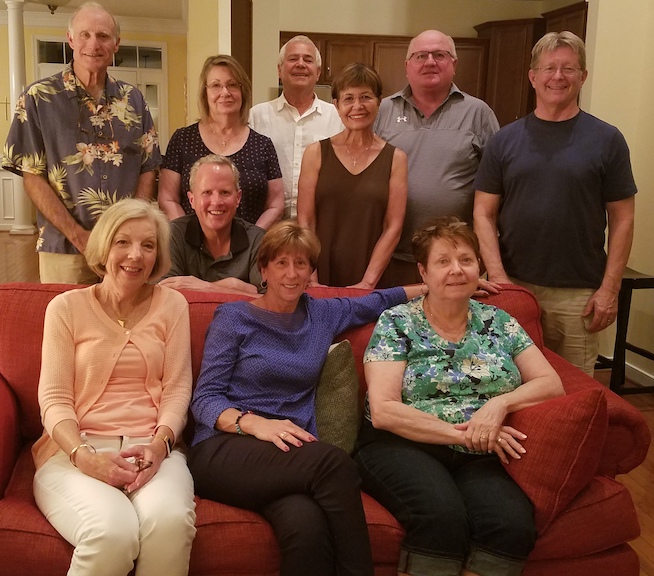 The Park Group was formed in October 2014 as a ministry of outreach to families in The Park neighborhood and to those who could use our help and prayers. We meet twice a month in huddles to plan and discuss our personal walks with Christ. It was during one of these huddles that the idea for Theology on Tap emerged and in time other spinoff ministries have developed.
Theology on Tap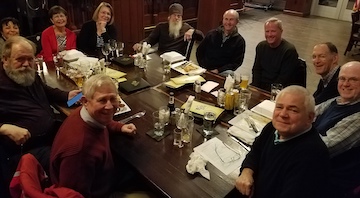 This men's group began in October 2015 and meets every third Wednesday of the month at Park Lane Tavern, 2251 Old Brick Rd, Short Pump, Glen Allen from 6:30-8:30PM to share fellowship and discuss a wide variety of topics both philosophical and theological. The format has evolved into a series of questions posed by the leader to stimulate discussion and encourage sharing different viewpoints. Many of the questions are quite "edgy." We invite all those genuinely interested in this type of discussion to join us. Atheists, agnostics, and non-Christians are especially welcome.
Ladies' Bible/Book Study Group
Do you think you are a good girl or a bad girl? Join us for a book study of Bad Girls of the Bible as we study other women's struggles with temptation and just bad behavior as chronicled in the Old Testament. This is Book One of a study written by Liz Curtis Higgs. There are many women in the Bible that have behaved badly, but we can learn from their experiences, and we know no matter what, God loves us. We meet on the second Wednesday of the month at 7:00-8:30pm at the home of Hedy Walker, 1661 Centerville Park Lane, Manakin Sabot, VA.. Everyone is welcome. Come check us out; see if this is a group for you. If you have any questions, please contact either Susan (sokidd@comcast.net) or Hedy (richardandhedy@yahoo.com) for more information
The Garden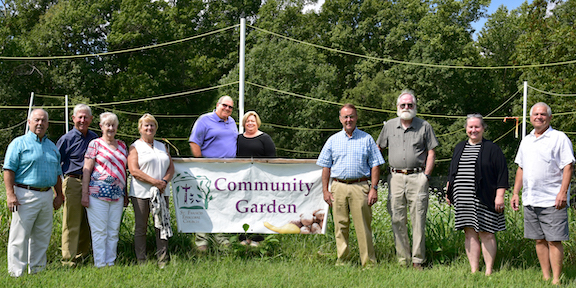 The Garden at St. Francis was dug in 2014. That year it produced potatoes and kale for the Goochland Food Pantry. After the first year, garden volunteers doubled the size of the garden and in 2017 The Garden yielded 240 pounds of potatoes for the Food Pantry. After this harvest The Garden was fed with compost and covered with mulch and given a much needed rest so that it would be ready for planting again in 2018. Digging in the dirt brings the volunteers closer to God and to each other. Those who volunteer in The Garden continue to search for a way to use the garden to develop closer relationships within the community, maybe with the clients and staff at the Food Pantry or with people in the neighborhoods around the church. Gardening know-how is not a requirement to volunteer in The Garden. The Garden always need more help for planning, planting, weeding, and harvesting. For more information or to volunteer contact: John Clark at junkdiver@live.com
The Blue Ridge Retirement Community Groups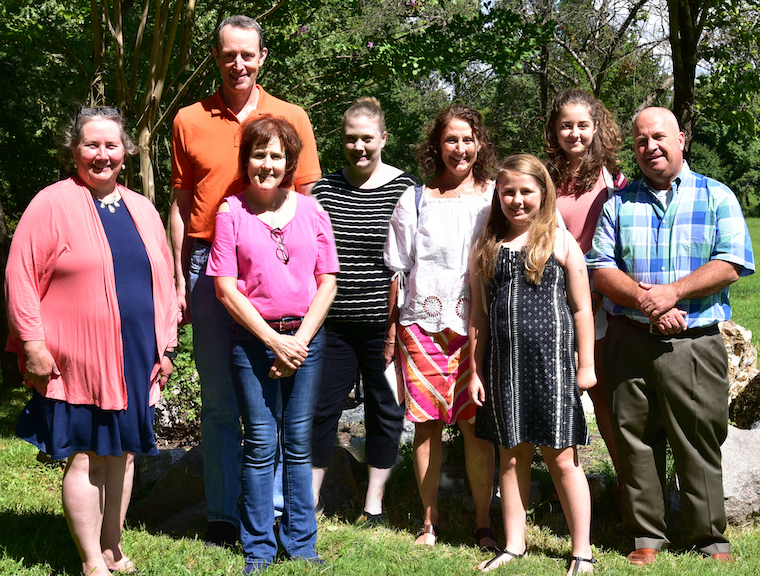 Donations to Goochland Cares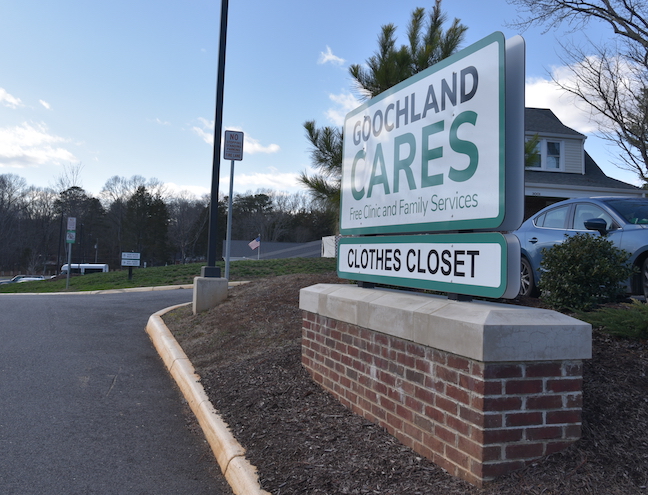 Every month members of the congegation donate canned goods to Goochland Cares Food Pantry. These are collected by Chris and Karen Webber plus Libby and John Clark when they gather the generous food donations from the local Food Loin grocery store.
Bright Beginnings (Goochland YMCA)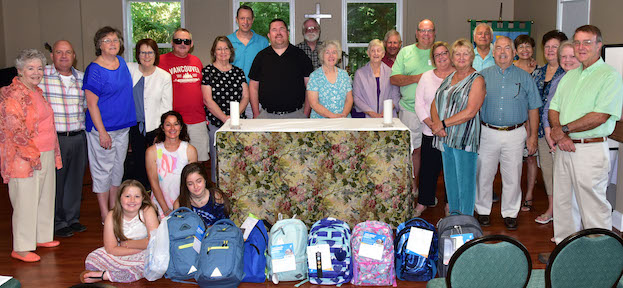 Our parish prepares school backpacks filled with supplies for use by needy families each summer. These are delivered to children through the Goochland YMCA.
Blessing of the animals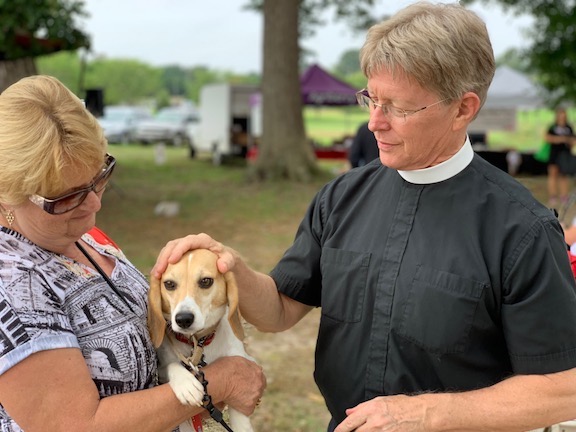 Bake Sale